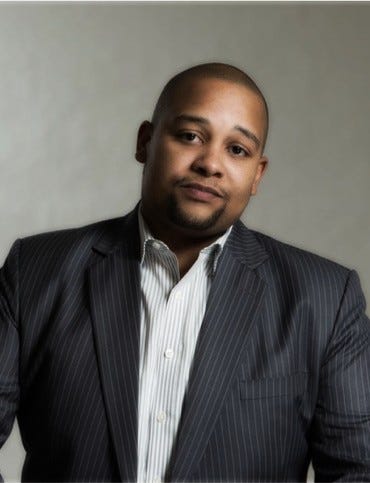 Living in Catonsville, Maryland, Alexander James Raymond is involved in his neighborhood. His project management, investing, and financial planning abilities have helped him build a successful career in finance. His objective when he began his job in finance was to develop further as a member of a successful and highly skilled team. He has succeeded consistently in practically every area of his activities throughout the years by making smooth transitions into them.

Morgan Stanley was where Raymond started his financial career. He continued to work there for more than ten years, collecting knowledge and experience while studying as much as he could about finances and business administration. He also discovered the value of working as a cohesive team to create a network of experts he could rely on for guidance and assistance.


Most of Alexander Raymond's tenure at Morgan Stanley was spent developing relationships, providing unique client solutions, and developing his project management abilities. He obtained numerous licenses and certificates throughout his ten-year tenure, including:

Among others, Series 7 and 66, PMP, Advanced Certified Scrum Master

Alexander James Raymond expanded his résumé and promoted his project management abilities in several fields by earning these qualifications. He was able to diversify as a result and seize numerous fresh chances.

His interest in project management began to expand as his stint at Morgan Stanley ended. His interests started to shift toward IT initiatives, even if economics were still a significant component of everything he did. This gradually turned into a skill that he could master. Before leaving Morgan Stanley, he had developed his company into a successful small firm with annual sales of about $330,000 and assisted in the 30%+ growth of partners' enterprises.

He demonstrates an even higher earning potential two years after starting his own IT project management business.

It was easy to switch from financial services to IT project management. James Raymond could now use all the advice and skills he had picked up over his ten years at Morgan Stanley in his new position. He was able to investigate fresh possibilities and eventually land two significant contracts. One deal was with Driscoll's, and the other was with Navy Federal. From CVS, Ameriprise, and Key Bank, Raymond has accepted consulting offers in project management. Due to his extensive expertise and dual roles as project manager and Scrum Master, he has advanced swiftly in the IT industry.

Alexander James Raymond could keep learning and obtaining the knowledge and expertise he required to keep moving forward during his years as a financial advisor grounded in project management approaches. He has continued to explore and learn by working in various aspects of each sector with each year of experience. His ability to manage several jobs and processes at once has improved. He is now more effective in both professions thanks to the combination of the two, and he can create more robust and coherent networks.

During his growth, Raymond has established himself in several fields, including IT Security and governance. He can lead agile teams and has supported them as they strive to reach their full potential. He has participated in several organizational transitions where he was able to help bring together groups that could efficiently identify solutions and cooperate to accomplish whatever objective was intended. His ability to utilize his talents to the utmost extent is demonstrated by his ability to match his past salary in just two years.

Despite his continued success, Raymond always retained sight of his roots. High school, collegiate, professional golf, football, and basketball have all been his favorite sports. His ability to give back to his community in various ways results from his economic success.

Alexander James Raymond has provided the same amount to St. Jude's Children's Hospital in addition to his ten-year habit of giving $500 to $1,000 per year to his high school, Mt. St. Joe. He has been giving to these charities every year for the past ten years and has no plans to stop. In addition, Raymond has volunteered his time at a nearby food bank and the Children's Inn at the NIH.

James Raymond still has memories of the small businesses in his neighborhood. He provides pro bono assistance to numerous small business owners in developing the best business strategy. He also offers free financial planning lectures to community members, including adults and school-age children.

He can support his community thanks to these efforts. He puts a lot of effort into achieving success and wants to assist others in doing the same on their terms. He takes delight in knowing he makes a difference, whether at work or in his free time.